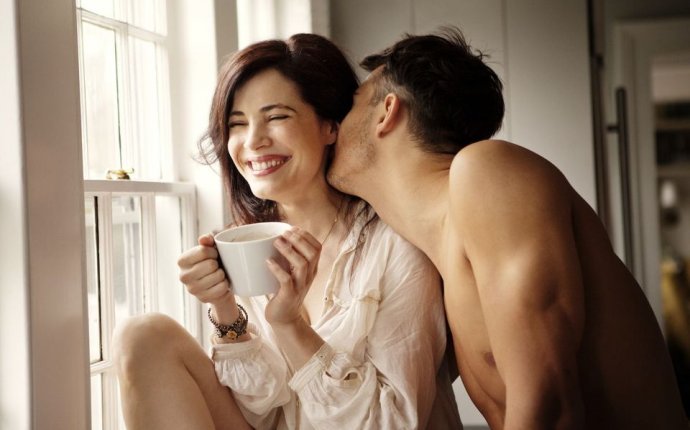 Feng Shui bed Placement for Love
An ancient Chinese discipline to have gained enormous popularity in the current years, Feng Shui outlines certain ways and means whereby one can improve one's life and enhance luck by attracting positive vibrations denoted in Chinese 'qi'.
There are various guidelines outlined by the science of Feng Shui as to the location of bed, side tables and other items of furnishing to be included in the bedroom so that healthy vibes entailed may positively affect its inmates. One of the most cardinal principles of bedroom Feng Shui includes clearance of clutter or unwanted things. Unwanted, non functional or discarded items irrespective of their material value should be got rid of. At no time should they be allowed to clutter up the wardrobes, tables or any other storage place including the ones beneath the mattress.
Related Articles
Related Link Bedroom vastu - Ideal Position for your bedroom
Feng Shui in Bedroom - Bed Placement
Bedroom which is supposed to make for an ambience of soothing relaxation and comfort, should have its bed so positioned that while lying the inmates' feet do not directly point to the door. Feet directly pointing towards the door is said to attract negative vibes from the point of view of Feng Shui for bedroom. In keeping with the Chinese tradition, dead bodies are placed in similar position; the one pointing to the door. The 'yin' position is said to be the harbinger of harm and physical decline. Similar to that of the feet, a person's head also should not point to the mentioned direction. One can opt for either right side or left one to the door for the location of bed in order to avoid the malefic direction.
Having a wall behind your bed for strength and support is another of the tenets of bedroom Feng Shui. Symbolically the wall encapsulates the significance of support, assistance and confidence. According to the designs of this ancient discipline, each area denoted by a particular direction symbolizes different prospects relevant to human life. For instance if southern zone coincides with a person's prospect of fame, the northern sector relates to that of career. Thus depending on the area you want to enhance, you can have your Feng Shui bed placement, provided you consciously avoid the mentioned 'yin' position.
Related Link Important feng shui symbols for homes | Feng shui tips for bedrooms
Bedroom Feng Shui Colors
Bedroom should strike a balance between the desired motivation for activity and excellence as well as that for calmness and comfort. In other words there should be a proper balance of yang and ying energy. So regarding the selection of bedroom colors, one should bear in mind the interplay of both. As far as Feng Shui is concerned, each area or direction is represented by color which is invariably different from the other. Keeping in mind the prospect of health and that of relaxation, it is wiser to go for the earthy colors of beige or cream and shades of green which is supposed to symbolize wood. Shades of blue and that of black are to be avoided while choosing the color scheme meant for the bed room .The mentioned colors in symbolizing the water element are said to be harmful as bed room Feng Shui. Otherwise in keeping with the direction of the bed room one may have its walls painted according to the color of its governing element. For instance ideal colors for bedrooms located in North Eastern sectors will be yellow and beige; while for that located in South Eastern sector will be light shades of green.
Other Bedroom Feng Shui Tips - Position of Objects
In fact, Feng Shui which ensures enhancement by trapping the positive energies of natural forces; does not recommend the use of water feature in the bedroom. Any form of water feature including aquarium, scenes displaying waterfalls and beaches should not be put up in bed rooms. They prove to be malefic from the point of marital relationship between couples. If the bedroom falls in the northern location which also coincides with that of one's career prospect; it is better to enhance the said location with metallic objects rather than make use of water features. It is worth mentioning in this context that north which also stands for ones career prospects, is supposed to be governed by water element. But the color governing the same element is not an ideal bed room Fengshui.
Ideally favorable bedroom Feng Shui entails that married couples opt for single bed for sleeping. Apart from giving out negative vibes from the point of view of healthy relationship; it also sometimes makes way for separation and divorce. Similarly harmful is the use of separate mattresses. Thus as far as bedroom Feng Shui is considered use of double bed and mattresses are counterproductive from the view point of marital happiness. There is an exception to the rule however, when the individual couple's lucky directions prove to be different. Secondly, when both happen to be earning members, the use of detached single beds may be accepted. But the use of double mattress is definitely uncalled for.
It is preferable to keep the mirrors hidden in bedroom. Mirror reflecting the bed and that of the sleeping position is considered to be one of the major draw backs in bed room Feng Shui. One can go for mirrors built inside cup boards or place it in such a position so as not to cause reflection of the bed or couples sleeping on it. One may even have them covered at night or for that matter any time when they are out of use. Neither should there be mirror or any other reflecting medium high up on the ceiling. It gives out negative vibes leading to conflict, friction and separation between couples. In case you are keen on adding to your bond a touch of romance and zeal; keeping a pair of love birds is said to be a highly beneficial Feng shui meant for the bedroom.
Source: www.prokerala.com