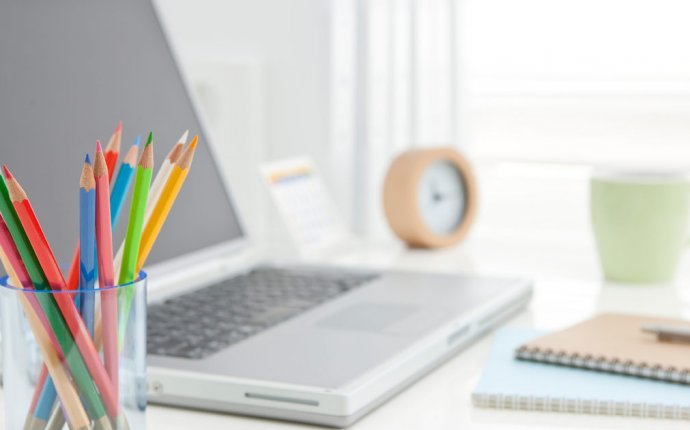 Office Arrangement Feng Shui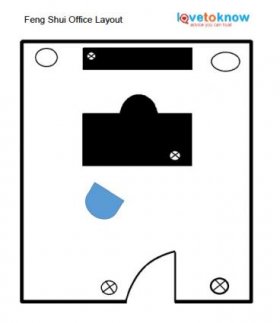 In this executive office layout, the desk is placed on the east wall, facing the door with a solid wall behind it for support of work and career. A desk should never be placed in front of a window, since it can't provide the support that only a solid wall can. Additional items in the office include:
Lighting - Lights placed at entrance, desk, credenza, conference table and bookcase will define space and activate auspicious elements. Use metal floor lamps at entrance to activate west sector element (metal).
Conference area - The conference table and chairs are placed to the left of the entrance in the northwest corner - the helpful people or mentor luck sector.
On the west wall, you may want to display photos of mentors or keepsakes of past assistance or add a small bookcase to hold authoritative books in your career field.
Small Office Layout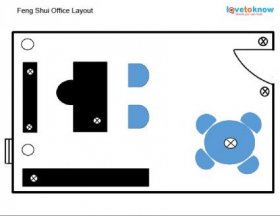 A feng shui layout for a smaller office is based on the same principle of command position for the desk. In this layout, the desk is placed on the south wall directly opposite the door. Other key items include:
Lights -Lights are placed on either side of the door to define the entrance of the office.
The south wall is the sector of fame and recognition where diplomas, licenses, awards and photos of career successes should be displayed. The north sector is governed by water, so this is an excellent place for either a small aquarium or water fountain.
Keep Your Office Neat and Clutter Free
The proper layout of a feng shui office can activate your career luck and give you the kind of chi support desired in a career. However, it won't matter how auspicious your office is if it is cluttered. A clutter free work space allows chi energy to flow throughout your office for optimum career benefit.
Source: feng-shui.lovetoknow.com