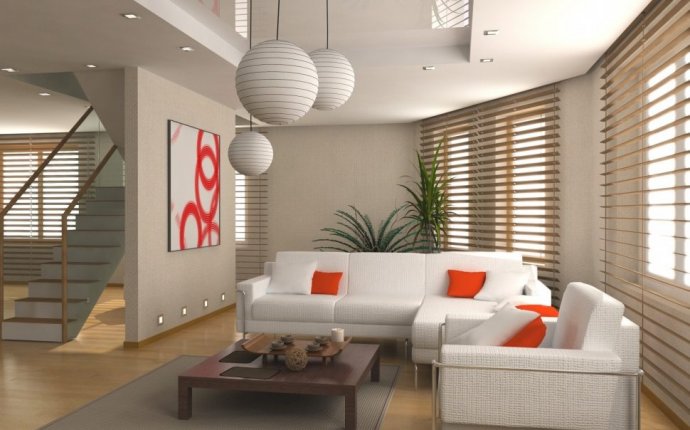 Feng Shui Small living room Layout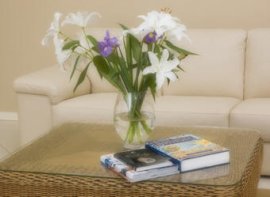 By Carol M. Olmstead, FSII
Certified Feng Shui Practitioner
Feng Shui For Real Life, LLC
Allison was in the middle of a major decorating meltdown when she called me to set up a Feng Shui consultation. She had purchased her first home in Santa Fe six months before. The first time she walked into the home she fell in love with everything about it: the view of the Sangre de Cristo mountains out the back windows, the meandering layout, the separate master bedroom wing. And unlike the previous places she had lived, she was now in a financial position to decorate with some flair.
Allison hung all her art and placed all of her collectibles. She ordered window treatments. She spent hours sorting through dozens of paint chips, experimenting with little of cans of paint samples, and hanging swatches of fabric all over the house. But for all her work, something was still not right.
"I know I have done something wrong, " Allison said when she called me, "but short of repainting, redecorating, and buying everything new, I don't know what can help me feel more comfortable in the house."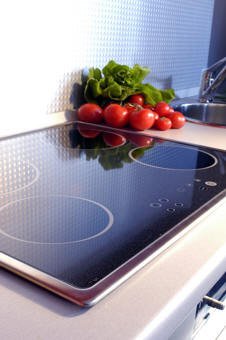 I gave her a simple two-word answer: Feng Shui.
Feng Shui (pronounced "fung shway") is the art and science of arranging your interior surroundings in harmony and balance with the natural world around you. Our surroundings have a powerful effect on what we attract into our lives. When the energy around us—called chi in Feng Shui—is blocked or unbalanced, our relationships, prosperity, and family harmony can be profoundly affected. Feng Shui changes work like acupuncture for your home, unblocking the flow of energy and allowing you to truly live in your dreams in your dream home.
Based on an ancient Chinese practice, modern Feng Shui offers common sense and real-world guidance for placing furniture and objects and for using color. And that is exactly the guidance that Allison needed. When I came to look at her home, I found that she had fallen victim to some of the most common decorating mistakes. Fortunately, all she needed was a few low-cost Feng Shui "adjustments" to make the house feel like her home.
Design Mistake #1: Ignoring the Foyer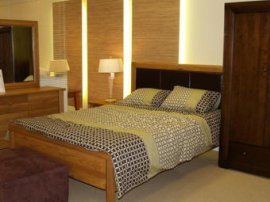 Feng Shui Fix: The first thing I noticed was the mess in Allison's foyer. It was littered with shoes, backpacks and tote bags, and a stained area rug. In Feng Shui, we consider the front door to be the "mouth of chi" where wealth and positive energy enter your home. Allison's foyer symbolized the opposite message, one of disregard for her wealth. I recommend she hang a piece of art in the foyer that showed an image that depicted flowing water, add a small fountain, and store her shoes and other items out of sight in the hall closet.
Design Mistake #2: Fake Plants and Dried Flowers
Feng Shui Fix: Allison's house was "overgrown" with plastic plants and dried flowers. In Feng Shui, these dust-catchers represent dead, stale energy and they have to go. I recommended she throw out everything that was plastic or dead and replace it with healthy, live plants or vases of fresh cut flowers. In areas where she did not have enough light to grow plants, she could use silk plants and flowers, since these are created out of fabric.
Photo by Ozpix
Design Mistake #3: Knickknack Overload
Feng Shui Fix: Whether you call them knickknacks, tschotkes, objet d'art, or just plain "stuff, " Allison had too many. Southwestern decor was appropriate for her pueblo design home, but her tabletops were covered with collection of pueblo pots and Navajo baskets, her kitchen counters were cluttered with kachinas, and her shelves were stuffed with books on Southwest style. In Feng Shui, nothing new flows into your life until you make room for it, so I recommended Allison reduce her knickknack collection by 25 percent—either by donate items, selling them, or putting them in the trash—and then stand back and watch positive things flow into her life to fill the empty spaces.
Source: fengshuiforreallife.com