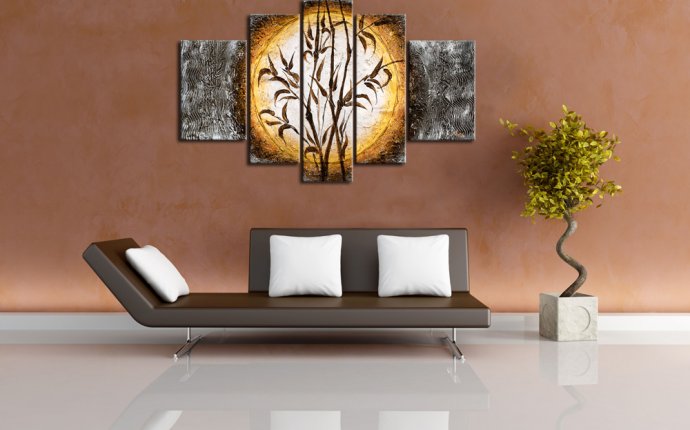 Zen Feng Shui
As these erratic and stressful times make it increasingly difficult to find tranquility and relaxation in our lives, one of the few options left is to create a peace haven in the comfort of our own home. This is the reason why zen principles applied in interior design have increased in popularity and become a trend of modern days. But what does zen actually mean? In Japanese, Zen refers to meditation. In interior design, it reflects balance, harmony and relaxation.
Seeking your Zen? Then why not Feng Shui your space? When you have surrounded yourself with energy that creates harmony and joy in your life, then you have achieved Feng Shui. Creating a zen-like space that promotes the activity of a specific room is going to give you positive results. For instance, in a bedroom, you want to feel a soft and intimate energy. In the home office, you should feel a vibrant and creative energy that will benefit you with success and achievements. There are a few easy tips to help you achieve Feng Shui in your home.
Out with the old…..
To make your home more Feng Shui, start by clearing out all the clutter. This will help to clear out the old energy of the room as well. You want to make a good clean foundation for your energy. Once you've cleared out all of your old décor and clutter, you can start on your zen path to a Feng Shui home.
The Basic Essentials
Start out with the basics of Feng Shui. You'll need to have a room full of clean fresh air and good natural light. Air and light are the two foundations of energy and good Chi. Open the windows and pull back the drapes. Allow the light and air to flow through the room to create total freshness.
The Energy Flow
You must define your Bagua in order to have Feng Shui. Bagua is the way the energy moves through your home. This will also serve as a map to help you decide which colors should go in each room of the home. It will also help you to determine what artwork and images to put in your home and the best way to place your furniture in each room. Using a compass, determine which way is North, South, East and West. Facing the furniture towards the North will allow energy to be drawn towards your career. The South will help you in your quest for fame. The East will draw your energy towards your health and the west towards your creative abilities.
The Colors
The use of color in the home determines the amount of Feng Shui and good energy that you will have. Red represents fire and will inspire you to have passion, courage and romance, and is a great color for the bedroom. Blue represents water and is a calming, tranquil and peaceful color to use in a room. This is great for a room where you are relaxing, reading or just being calm. Green represents life and is great for the kitchen or children's rooms. It represents growth, vibrancy and good health.
Feng Shui Items
It is equally important to place some zen décor items in your home to help bring you Feng Shui. A decorative fountain, chi-inspiring artwork, Buddha statue, a mirror, lucky bamboo plant or image in the home will help to bring those aspects of the energy into the rooms. Positioning them in the correct places to bring calm and peace to you is equally important.
Source: www.keywesthomesinc.com