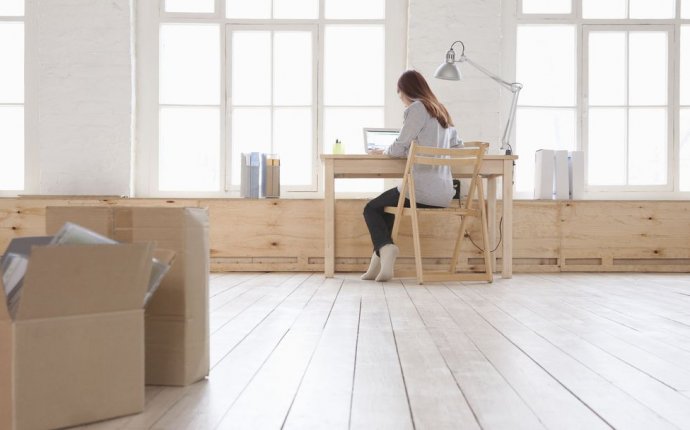 Feng Shui living room Colour
Creating a feng shui living room is very simple — it should be comfortable, welcoming and relaxing. It is also important to understand that your living room not only reveals your personality and values, it also suggests the type of relationship and connection you have with other people — especially with those who live in the house.
Use your living room to express yourself and show the world who you are.
Your feng shui living room must be attractive, comfortable and reflect your sense of style. More importantly, this is a space that should feel welcoming and relaxing. Let go of anything that doesn't tell a happy or pleasant story. If you have a lamp that reminds you of your ex-husband, get rid of it!
Word of Advice
Choose your decorative items with great care — they should energize and inspire you. Remember, good feng shui IS personal.
The living room is a wonderful place to display photos of family members, as well as other inspirational people. Colors add a powerful, healing quality to your home and they reflect your personality. Therefore, choose colors that you enjoy, while at the same time honoring the preferences and individuality of each person that lives in your home. Really can't choose the best colors for your living room? Read this article here! Use the bagua map to add suitable enhancements to create the perfect feng shui living room.
Make your living room a reflection of harmonious relationships.
Living Room Placement
You should place your living room so that two of the walls are on the outside of your house. Don't hide your living room in the depths of your house. Using outside walls will allow you to have windows, which allows good, natural lighting. This increases positive energy in the room, and flow of chi. You'll generally feel happier with more lighting, and also more energetic. That's because light reduces melatonin production, which reduces sleepiness.
There should be a comfortable seat for each family member and furniture should be grouped to facilitate conversations and improve flow of chi. The primary piece of furniture should have a command view. Meaning, you should be able to see the door while sitting and your back should be protected from behind.
Sofa and Couch Placement
The sofas or couches in your living room play a large part towards its design, and thus towards good feng shui. It's best to place the back of the sofa up against a wall. That'll help to create a sense of security, and ease you into a state of relaxation. However, make sure that you do not have large paintings or frames directly above the sofa. This can create unrest because it may feel as if the frame could fall onto you sitting on the sofa!
Arrange your sofas and chairs for conversation and congregation. After all, the living room can be the most social area of the house, and you want to enable this as much as possible. Place sofas and chairs facing each other, or in a semi-circle around your fire, television, or object of interest.
The object of attention
In every room of your house, there will be an object or peice of furniture which draws attention. In the bedroom, its the bed; in the dining room, it's the dining table, and so on. For your living room, you get to decide what will draw attention. It can be a telivision, a fireplace, a coffee table, or large paintings.
When it comes down to it, decide based off what atmosphere you want to create. A fireplace will enhance the coziness factor, and knit and bond people in the room together. Coffee tables will create a slightly more formal feel - a place for conversing casually, but not such personal place. Televisions will direct attention away from the people in the room, and are not good for strengthening relationships. Think how much more beneficial a good board game on a coffee table could be for relationships. Televisions can be excellent for de-stressing and relaxing though. Or, you can muster your own unique effect with paintings.
Choose a painting which is elegant and stylish if you want a modern look, or something rough and abstract which could develop a homely feel. Use your own preference!
This living room pairs a fireplace with a television to benefit from both worlds!
Lighting
Keep strong artificial lighting away from the your chairs and sofas. They shouldn't be the center of attention, so only use softer lights that are only strong enough to read a book. You can have the strong light shining on the center of the room, on the coffee table for example.
Lighting in your living room should not be strong, spotlight type light, but instead soft light which spreads evenly across the room. This creates a balance in the room, and helps to spread chi. Remember, natural lighting is always best. So, draw upon those curtains, and let it in! Along with the natural light, positive energy will shine through!
FENG SHUI LIVING ROOM DO'S:
Make it attractive and comfortable
The space should be welcoming, relaxing, well-lit, and secure
Furniture should be grouped to facilitate conversations and improve chi flow (like islands)
Primary piece of furniture (usually the sofa) should have a command view
Ground solitary seats with a side table
Make sure there is a comfortable seat for each family member
Every decorative item in view should uplift your energy
Honor each person and consider their preferences and individuality
FENG SHUI LIVING ROOM DONT'S:
Safety is important— eliminate or soften sharp corners and angles
Don't place plants with sharp leaves—it will put you on edge with each other
Avoid too many decorative items
Hide TV and other electronics
Avoid offensive colors
› Feng Shui in the Living Room
Source: www.feng-shui-and-beyond.com