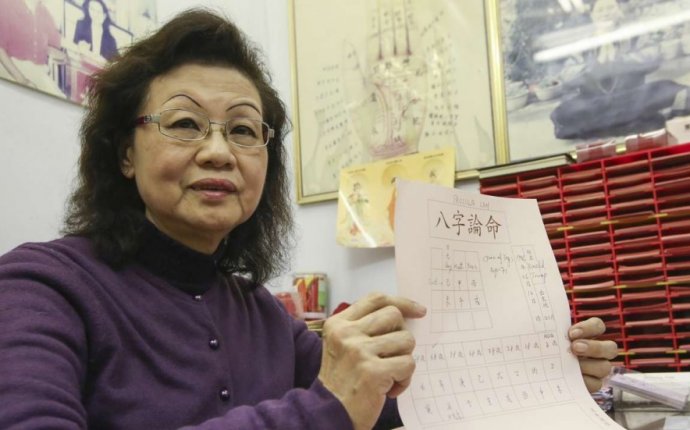 Feng Shui Hong Kong Master
Louisa Cheung (Yunwenzi)
Photo courtesy of Louisa Cheung
Growing up in a religious family with a father who sells crystals, Louisa Cheung — also known as Yunwenzi or Master Cloud — started her spiritual practice with her guru when she was just 10 years old. She always knew she was going to grow up and pursue this path, and only studied finance at the University of Sydney to prepare herself for her own feng shui business. Her notable clients include Credit Suisse and Vivienne Westwood. She also happens to be BFFs with Cantopop diva Sandy Lam.
She's written about feng shui for Hong Kong fashion mags such as Bazaar, Jessica, ELLE and Marie Claire, as well as numerous regional publications, and is a regular columnist for More and Cosmopolitan. Her speciality is Qimen Dunjia ('strange portals'; hidden jia — the first of the ten Celestial Stems, considered the most sacred in this method). Originally devised to help form military strategy in ancient China, this skill set is applied to crime-solving, business and personal divination in relation to time and space.
"[Qimen Dunjia] is only a tool: think of it as code numbers, and me as a military strategist for your life, " Cheung explained. "Using a specific formulae, I create a new arrangement of the qi (electromagnetic field) in your home that's ideal for you."
Chow Hon Ming
Photo courtesy of Thinkstock
With over three decades of experience, Master Chow Hon Ming boasts most major banks as clients, and has been invited to assess private and corporate properties in Singapore, Taiwan, China. His reach goes as far as France, once commissioned by a French aristocrat. "Paris has good feng shui with the Seine, " the expert remarks.
Besides feng shui, palm and face reading, Master Chow is also a specialist in ancient Chinese divination methods such as the I Ching and his personal favourite, Tieban Shensu ("Iron Plate Divine Calculations"), which he's trying to systematise in order to teach his twin children, Jacky and Thierry Chow.
Though gentle and soft spoken, Master Chow is practically psychic, stunning clients with his predictions and statements made right after the initial meeting with no prior information exchange, except for birth times. Jacky, twin brother of the aforementioned Thierry, is also apprenticing with his father. His expertise lies in calculations — a very handy skill set, as there are lots of mathematics involved in feng shui. The Chow clan is the ultimate trifecta in Hong Kong's metaphysical community.
Key Tsang
Another young feng shui master who studied design, Key Tsang specialises in numerology — which means he can accurately summarise your life, just by looking at your cell phone number. Two years after graduation, Tsang was working in graphic design for a Chinese medicine company, when he was put in touch with his first feng shui teacher by a colleague. His methodology entails a multicultural and multidisciplinary approach.
Besides feng shui, he's quite adept with the Bazi ("Eight Characters") system of divination. This method uses Chinese astrology as well as the Chinese five element philosophy — more like 'five elemental movements' as opposed to static elements in Western metaphysics — for a very detailed analysis of your life, fortune, health and relationships with family and friends. He's also highly interested in Western astrology and is trying to amalgamate the two systems.
"It's like language — these systems are just patterns used for communication. Both Chinese and English languages are effective ways of interpreting the world around us and are both valid, " Tsang says. "The analysis is different, depending on the culture, which is dependant on geography. But it doesn't mean one's 'right' and the other's 'wrong'."
Source: hk.asiatatler.com