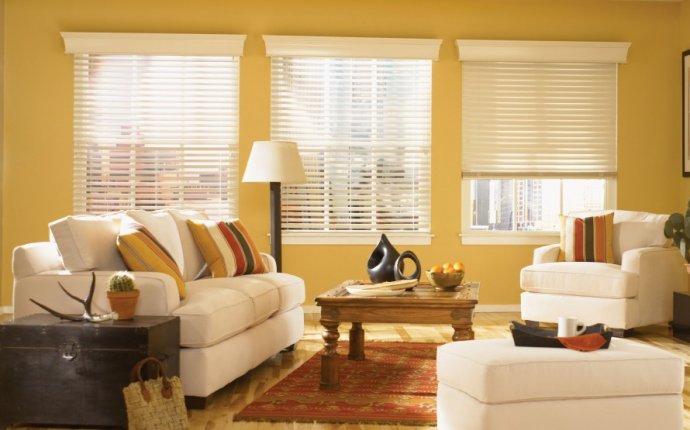 Feng Shui Colour for Rooms
One of the least expensive ways to give your home new life is a fresh coat of paint. Even those who live in apartments can often convince their landlord to let them paint, as long as they return the walls to plain white before they leave. The investment is minimal - less than $80 buys three gallons of paint, rollers and brushes to do a few rooms.
But what are the best colors to paint using the principles of Feng Shui? It depends on the room. When you select colors for the floor, walls, and ceiling, make sure to employ the Five-Elemental Cycle using three colors. Also, don't think a ceiling has to be white; light beige or even brighter colors that complement the walls add depth and creativity to a room.
Entryway/Foyer - Small entryways are enhanced by lighting and light, bright colors. Off-white and shades of blue, pink or green represent hope and welcome. Green, black or red are auspicious colors for the front door. As with a fence, avoid a white front door. You can learn more about Feng Shui in your front entrance in this article.
Kitchen - The best color for a kitchen is white, the color of purity and cleanliness. White permits the food's true character and colors to show through - bright reds, greens and yellows on a white pallet. The kitchen's basic element is fire, and metal (represented by white) overcomes fire to better balance the chi.
Avoid black and gray (water element), because it destroys fire, and avoid red, because it will make a kitchen too "hot, " literally and figuratively. A red kitchen may be prone to fires while the cook will be prone to temper flare-ups. Read more about Feng Shui in the kitchen.
Bedroom - The color of your bedroom will depend upon your age, personal goals, and whether your room is the master bedroom or not. Pink is best for a master bedroom, because the marriage position on the bagua is placed between fire (red) and metal (white), and pink is the blending of these two colors. Pink or red sheets and blankets ensure a "fiery" marriage bed.
For single people seeking a mate, pink or peach is an auspicious color for the bedroom.
Children, on the other hand, thrive in rooms of green, which create peaceful calm and serenity while encouraging learning and knowledge. This article talks about Feng Shui in a baby's nursery.
Dining Room - If you have a dining room where you eat and entertain as a family, pinks, greens and blues work best to encourage conversation and stimulate the palate. There's a reason many restaurants have green decor - it stimulates the appetite. Avoid blacks and whites unless the goal is to lose weight.
Bathroom - The bathroom should be a sanctuary where you go to prepare yourself to face the day or retreat at night to prepare for sleep. The best colors for a bathroom include lighter shades of green, blues, pink, or white. Black or gray, which correspond to the water element, make good accent colors. Or, you can use pastels or white with bright accents to enliven the space. Remember, as one of the first rooms you visit in the morning, the bathroom is one of the three most important areas of the home in Feng Shui.
Painting your home in pleasant, Feng Shui colors helps balance the chi within yourself, members of your family, and your home.
Are you ready to learn more about the best Feng Shui colors for your home or apartment?
That's where my special report comes in...
In it, I share a room-by-room guide of the best colors for all rooms in your home or apartment. From the front door to the entryway... from the kitchen to the living... all the way to the bathroom, home office and beyond.
You'll learn how to apply color to your career... what colors to wear... what colors to add to your office of in the area of your home so you can achieve the success you desire.
You'll learn color tips on how to use color to achieve your specific goals. From increasing your spirituality, focus, energy, creativity, to weight loss, attracting love and more…
Source: www.kenlauher.com