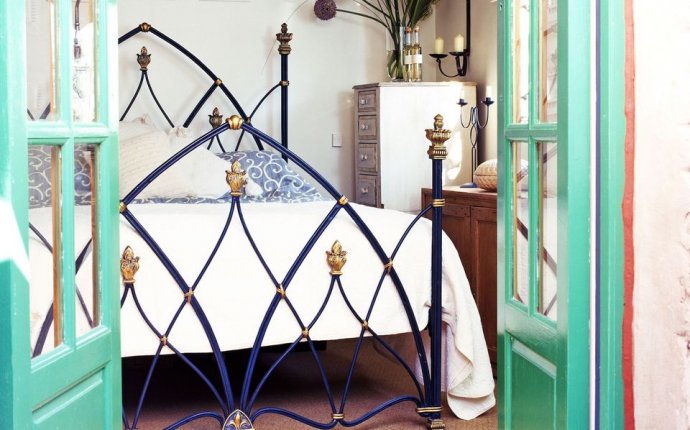 Sleeping Position Feng Shui
At its essence, Feng Shui is a collection of practical, tried and true ideas about how to create living and working environments that support, nurture and guide our lives in a direction that promotes optimum well-being.
If our children are not happy, healthy and thriving, every family member is impacted. Creating a child's bedroom that supports rest and rejuvenation is a key component of a happy home.
You might be a well-meaning parent who believes in empowering your child to design their own room. Your little girl may have selected bright purple, pink or yellow wall colors with bright pink sheets and a bedspread to match. She filled it with stuffed animals, dolls and wall art depicting Disney animals and people whom she admires. She loves playing in her room during the day but, when night comes, she wants to sleep anywhere else but there.
You may have designed a little boy's room with bright yellow or blue walls filled with jumping, zooming, flying and crashing action figures. He loves his room, but getting him to sleep at night leaves you exhausted and him in meltdown mode.
Children are ultra sensitive to energy. I have helped numerous clients change their nocturnal monsters into little lambs that can go to bed easily and sleep through the night. The key is to change the balance of Yin and Yang. and create a more restful space conducive to sleep.
Yin and Yang are the balance of activity and rest, or the play of opposites. In a home, Yin energy encourages rest, rejuvenation and relaxation and should be used in bedrooms, dining rooms, family rooms and living rooms. Yin spaces use more muted colors, ambient lighting, soft and sumptuous fabrics, curved and circular furniture and peaceful artwork.
Yang spaces are for more active rooms such as children's playrooms, kitchens, home offices, garages, exercise rooms and laundry rooms. Playrooms should be more Yang spaces but not if the bedroom has to serve for both uses. To create more Yang spaces we use bolder, brighter or white colors; active patterns; brighter lighting; square and angular shapes; mirrors; and objects depicting people and animals, which are considered fiery and active energy.
The good news is you may not need a child therapist to figure out their resistance to going down at night, you may just need to rearrange their bedroom! A can of paint and some elbow grease can change those pink and purple walls to a muted, sage green. Change the action figure sheets and PJs to more calming colors with restful images. Replace the zooming art with peaceful images in softer colors. Keep the pinks and reds for accents and use earthy colors such as gold and medium browns, especially for sheets. Children need the earth element to ground them. Bring in squares and rectangles and pictures of earthy landscapes and/or autumn forests. Reduce the amount of stuffed animals and dolls. They represent the fire element and in large doses are too stimulating for bedrooms. Organize and store toys out of the child's sight line from their pillow so they won't be tempted to play all night.
dominican hair salon near me
tiktok hair
anime girl hair
long hair with bangs
blonde balayage on brown hair
hair perfume
long hair
ula hair
purple hair dye
highlights for dark brown hair
henna hair dye
70s hair
red ombre hair
revlon one step hair dryer
natural hair salons near me
hairstyles for curly hair
mielle hair products
ash brown hair color
hair cut styles for women
burgundy hair
laser hair removal prices
dark blonde hair
long hair men
short blonde hair
melanin hair care
grey hair styles
grey hair styles
armpit hair
hair comb
denman brush for curly hair
short hair cuts for women
the ordinary hair serum
how to cut hair
fine hair short hair styles
curly hair bangs
reddish brown hair
wedding hair styles
mielle hair products
jcpenney hair salon
long layered hair front
rosemary oil for hair
magenta hair color
plopping hair
shaggy hair
hair love
donald trump hair
infected hair follicle
guys with long hair
hair is falling out
thicc hair
keratin hair treatment
short hair
balayage for dark hair
natural hair colors
hair jewelry
korean hair salon
hair serum
crazy hair
curly hair tarantula
natural red hair
long layered hair
hair care
does creatine cause hair loss
coils hair
brown hair anime boy
80s hair
Source: www.care2.com