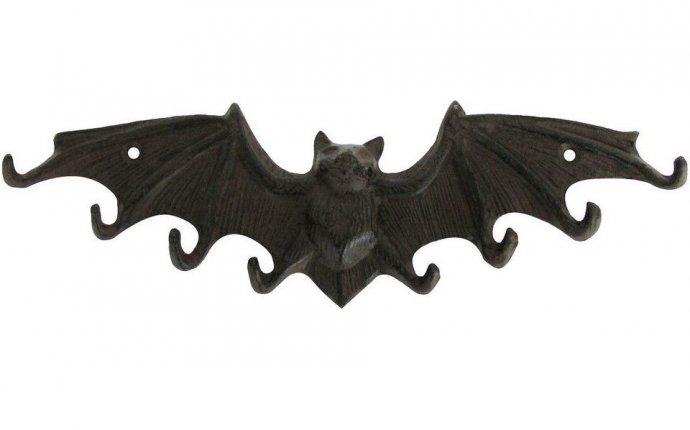 Mystic Knot Feng Shui Symbol
Chinese symbols meanings have a great impact on how the symbols are used in a feng shui remedies, especially when a symbol is used to activate an element.
Chinese Symbols Meanings and Use
People often Chinese symbols into good luck charms. You can use these symbols to attract certain energies to you and your home. If you want to capitalize on this feng shui remedy to activate certain energies within your home, you need to know where each sector is located in your home. In addition, you'll want to make the symbol is made out of the element associated with a particular sector. For example, if you want to use a symbol in the Eastern sector of your home, the optimum choice of material for your symbol would be wood.
Wealth, Success and Money
Many symbols activate chi energy in your wealth or career sector. You can use the same symbol for different areas to bring the energy represented by the amulet, figurine or picture. You can use wealth symbols to boost your career to bring greater success to your work sector as well as in the wealth area of your home.
Gold Ingot
These gold icons resemble a funny shaped hat. Many people place these symbols in wealth areas of their homes to bring them good luck and to improve finances.
Coins Tied with Red Ribbon
You will find Chinese coins tied together in either three or six combinations. Verify that the coins used come from a positive dynasty such as I-Ching. You don't want to invite negative energy by using coins from a tyrannical cruel dynasty. Place coins in your wealth sector to stimulate the energy to draw more money your way.
Fu or Foo Dogs
Fu Dogs are stylized lions originally created to instill fear in would-be thieves. Crafters carved these very large guard dogs from stone to be placed in front of the imperial palaces. These fictional creatures quickly became the symbol of great wealth and protectors of riches.
Dragon Turtle
If you want to attract great wealth and success just add a dragon turtle to your wealth or career sector. This mythological creature has a turtle body with a dragon-styled head. The energies associated with this symbol are courage, determination, power, and success. This is a powerful symbol for business endeavors. The depiction of the dragon turtle is on top of a heap of gold ingot and I-Ching (a positive dynasty) coins. Its mouth is open so it can blow out positive energy with great power. Typically, you'll find a coin in its mouth. Make sure the coin is face up (Chinese characters side).
Three-Legged Toad
A three-legged toad is a very auspicious symbol for calling wealth into your home. Most statues come with a Chinese coin in the toad's mouth similar to the dragon turtle statues.
Goldfish
Goldfish will attract money and wealth to you. For best results use a combination of eight red and one black or eight black and one red fish.
Ox, Granting of Wishes
Many believe that sacred animals and deities will grant your heart's desires. These people revere the ox as a sacred animal. You can use symbols of the ox as good luck charms in whatever sector of your home that you want to activate. For example, if you have a wish for a certain job, place this symbol in your career sector of your home or home office.
Lucky Bamboo
Lucky bamboo is a live symbol you can use to activate fire and wood elements. Lucky bamboo attracts fresh new energy to help you re-energize certain sectors of your home and subsequently, your life. These arrangements come with varying numbers of stalks. Each number has a specific meanings and symbol of what kind of luck it can bring to you.
Mystic Knot
The mystic knot is a knot of eternity (figure eight) and is comprised of six other infinity knots. This series of tied knots create a charm of endless luck and great abundance to whoever wears or uses it in a home décor. The knot is typically made of red silk cord and often is attached to another charm for a specific purpose such as coins for attracting wealth or a pair of Mandarin ducks used as a symbol of a happy marriage.
Love and Eternity Symbols
If you're wanting to renew a failing marriage or find new love, then love symbols might help you.
Red Envelope
People use red envelopes to bestow blessings to the receiver. There are many occasions when you can gift someone with a red envelope, such as a wedding, birthday, anniversary, or job promotion. The myth behind this symbol originated from a young man slaying a dragon. Out of gratitude, the village collected coins and sealed them inside a red envelope and then gave it to the dragonslayer. Make sure there is always one Chinese coin inside the envelope before you seal it and give it away.
Mandarin Ducks and Cranes
The Mandarin duck and the crane are two of the most commonly used symbols for a long and happy marriage. Whichever one you decide to use in your marriage sector of your home, be sure to use two ducks or two cranes to represent you and your spouse (lover).
Peonies and Peach Blossoms
Two of the most popular choices of flower symbols for love are peonies and peach blossoms. Their delicate beauty is full of elegance, longevity and abundance and will
Rose Quartz
Rose quartz is consider the epitome of a love charm. Wear it as a necklace either natural or carved into a love symbol.
Lovebirds
In the Chinese culture birds, often exotic, represent love. The two most prominent ones are a pair of Mandarin ducks or a pair of cranes. In many of the drawings, these birds are stylized and have elegant flowing lines of feathers to convey the emotion of love. Use these in pairs if using ceramics or pictures.
Goddess of Love
A figurine of the love goddess, Kwan Yin is often used in homes to symbolize all of the qualities this goddess embodies, which includes compassion and mercy, necessary for love to exist in harmony.
Chinese Symbols for Happiness
There are numerous symbols within the Chinese culture that represent happiness. Some of the symbols are Chinese characters, objects, animals, and even one of the five elements of wood, fire, metal, water, or earth.
Phoenix and Dragon
The legendary phoenix rising from ashes to create a new life is the yin of the yang found in the dragon symbol. When you use the two together, you draw the energies of yin and yang in an effort to create the perfect balance, which in turn will bring great happiness.
development side
eko meaning nigerian
all in vacation
private banking
developmental theory of aging
applied developmental psychology jobs
startup local
we're on vacation
city with 100 million
startup house
fintech fair
city as
motion 15's
vacation only
startup in
entrepreneurship skills
real estate developer
city i'm in
startup course
a development
levchin
atlanta fintech
motor 1 2
i m on vacation
venture capitalist
financial technology firms
developed synonym resume
god of development
british businessman
motion point
the new development
lynq fintech competitors
what to do in my city
verifone
cities skylines nintendo switch
7 development
startup local
startup net
st vacation
now in development
fintech pdf
data motor
cities in eastern tennessee
fintech uk
future development
top motor
city best
good entrepreneurs
startup business ideas for college students
two city
sound startup
types of motivation in educational psychology
startup post
inc 500 article
long hours
cheap vacations
startup post
startup grind redwood city
mba fintech
top retail banking fintechs by market share
startup team
motivation synonym
people who are entrepreneurs
on motor
startup company
startup china
motion work
big vacation
cities in san francisco county california
cheap vacations for couples in the us
development efforts
quote busy building the new
15 motor
how many sq miles is new york
lagos nigeria crime
16 motor
cities in northwest ga
big development
vacation air
cities in alaska
cities in india
motion 20
lagos.com
startup network
development information
what is my city
pattern of growth infant grasp
motor do
lagos jewelry nordstrom
log startup
bar startup
startup software company ideas
the development of people
lagos zip code
entrepreneurship meaning
developmental milestones 4 months
food entrepreneurs
ma in development
at home vacation
as motor
business person
tech companies in houston
startup programs windows 7 control panel
entrepreneurs year
100 famous quotes
entrepreneurs business
him city
business motion
nearest state to denver colorado
what is finance-related mobile technology
where vacation
2nd chapter in life memes
startup club
how i did a startup
development york
who is a developmental pediatrician
startup meaning in urdu
best fintech
startup.com movie
vacations to go resorts
development dimensions international
development of information
entrepreneur music
startup force
is paypal fintech
a 1 vacation
motor de
miami fintech
top pinterest inspirational quotes
development through the lifespan 6th edition
weekend getaways for couples east coast
in city
american advertising executive
developmental behavioral pediatrics einstein
inspiration from
file motion
startup how to
watch startup
how to stay inspired as an artist
place vacation
data startup
wsj fintech
lagos jewelry
was on vacation
girl entrepreneurs
video for startup
motor and
men development
vacations by rail switzerland
law development
people and development
development time
team vacation
motor in
business development in it
tech vs fintech
fishing trips
what city am i an
story entrepreneur
vacation care
motion 24
where development
educator
startup code
app entrepreneurs
fintech analytics
new motion
venture capital firms
financial entrepreneurs
startup business credit cards bad credit
people vacation
cities in spain
startup open
market development
psychology of early childhood development
one development
towns in colorado map
famous quotes about doing what we don't have to do
global entrepreneurs
Source: feng-shui.lovetoknow.com