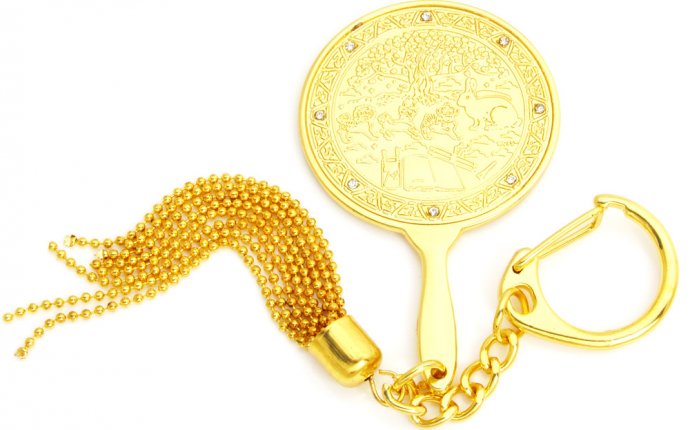 Feng Shui Supply
Southern California has always been a pioneer for the latest innovations in fashion and spiritual enlightenment and feng shui is no exception. If you live in San Diego, you can find numerous feng shui stores that feature unique products that will add a sense of harmony and balance to any lifestyle.
San Diego is home to many specialty stores and boutiques that offer not only feng shui products but consultation services as well. Some stores to check out include:
San Diego Feng Shui
San Diego Feng Shui is a feng shui shop that also provides many additional feng shui services. These include consultations for harmonizing a home or business through the use of Traditional Compass and Form School methods. San Diego Feng Shui consultant Cathleen McCandless uses her extensive training and experience as a nationally acclaimed feng shui consultant, author, teacher and speaker to help you meet all of your feng shui design goals. She inspires others and teaches them about this ancient art of placement through her many classes and workshops. She provides feng shui bedroom tips and gives feng shui consultations throughout the San Diego and southern California area, and offers a shop filled with many essential tools and equipment. She can handle all the most difficult feng shui floor plans. Cathleen can be contacted by phone at 858-454-7933 or by email at cathleen@sandiegofengshui.com.
Feng Shui Import
Fengshui-import.com carries an extensive collection of feng shui items. They have been importing and distributing in San Diego for more than ten years. They claim to have the widest range of supplies and always low prices. In addition to being an internet feng Shui supplier, they have a Chinese store in San Diego that sells many feng shui products. If you're interested in wholesale pricing, Feng Shui Import has a reseller program complete with drop shipment merchandising. Other features include a blog, a free monthly newsletter and various free feng shui tools, such as calculators for your gua number and Chinese zodiac sign. If you live in the area, you may prefer to visit the brick and mortar store located at 330 Rancheros Dr, Suite #132, San Marcos, CA 92069. You can contact the store at 760-761-0239 or if you prefer to contact via the Internet, you can access an online contact form.
Feng Shui Interiors
Fengshuiinteriors.com offers professional interior feng shui design advice on bringing harmony into the rooms of your home. This is not only great for decorating, but also for helping clients to quickly sell their homes. Owner Shelley Deegan is a certified real estate staging professional who incorporates feng shui principles in her designs.
Consultation services range from as simple as assistance in paint color selections to interior makeovers, furniture and art placement, shopping excursions and Internet resources, and home staging. If you wish to contact Shelley by phone, you can do so at 619-543-0334.
Finding Feng Shui Products in San Diego
Some common items found in feng shui stores include clothing, accessories, fragrance, books, wind chimes, plants, statues, charms, symbols and fountains. Many stores carry items designed for a specific room such as accessories for the bath or bedroom. If you have a specific item of interest that you are unable to find, don't be afraid to ask the store's associate since many stores can special order items for you or offer alternatives. Since many stores specialize in a range of products designed to complement the principles of feng shui, finding what you're looking for should not pose a problem. The many stores in the San Diego area offer unique items that can be used in the home or at work.
Source: feng-shui.lovetoknow.com