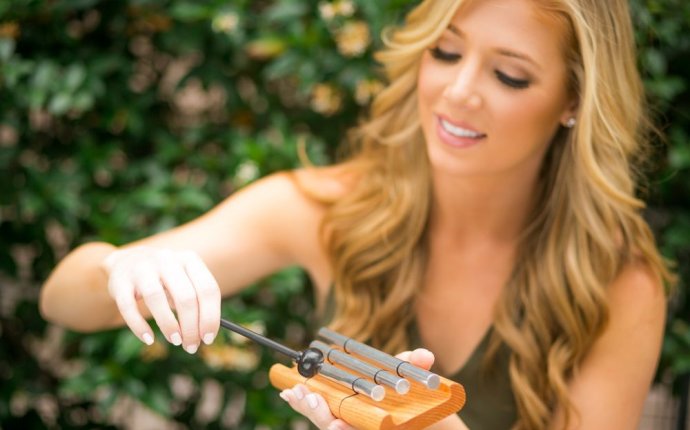 Feng Shui San Diego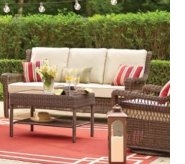 Warmer weather means spending more time entertaining outdoors. In twenty years of being a feng shui consultant, I've seen some great outdoor living spaces, and some not-so-great. Here are ten tips for making the most of your outdoor living areas.
This article is taken from my May 2017 Newsletter. To read the newsletter in its entirety, please click here
1. Provide comfortable seating I know that this should be a no-brainer, yet I often find that people will choose hard, uncomfortable outdoor furniture and wonder why they don't sit outside more often or for longer periods of time. Outdoor furniture should have arms and backs (this makes people feel more secure and relaxed while seated). If you have hard seats, purchase some cushions and pillows. You can get these relatively inexpensively at discount stores and be sure to stock up on these for next year at the end of the summer when things go on sale. Consider too, adding a hammock or swing to your outdoor seating for a comfortable, fun seating alternative.2. Add a water feature The soothing sound of water is a wonderful addition to an outdoor living area, particularly as the weather heats up. It doesn't need to be an elaborate pond or pool. An inexpensive outdoor fountain will do the trick. If you don't have outdoor electricity, then run an all-weather extension cord from the house when you're entertaining. You'll be amazed at how much the water will add to the ambience of sitting outside. Just MAKE SURE not to place your water feature too close to the south meridian point of your home. The south is the Fame meridian and water is undesirable in this area. If you don't know where the south meridian is, then pick up a copy of my book and it will show you how to figure this out.
Often when we think of feng shui and health, we think of the physical aspects of our homes that may be unhealthy and/or dangerous (like exposure to high electromagnetic frequencies, toxic mold, artificial scents, etc). While these factors are very important and certainly necessary, many of us don't stop to consider how the look and feel of our surroundings also influence our mental, physical and emotional health.
Cellular biologists and behavioral scientists are creating an ever-growing body of evidence that supports what feng shui has known for centuries; that our surroundings deeply affect the our bodies, minds, and spirits. Humans, animals and plants have specific environmental requirements in order to survive in their physical environments. When those needs are met, the species thrives and prospers. When specific environmental factors are missing or damaged, the living creatures in those spaces will experience stress, deteriorate and potentially even die.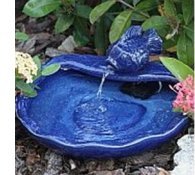 Feng shui strives to reduce and eliminate aspects in the environment that are not contributing to emotional and physical health. The main goal of Feng Shui is to create a space that feels nurturing and comfortable. One of the most important health perks that Feng Shui assists with is reducing stress. With stress-related illnesses topping the list for health concerns today, Feng Shui can certainly go a long way to help us reduce the tension in our lives.
Our homes are places that should soothe, rejuvenate, and restore our bodies, minds, and spirits. Feng Shui provides us with an abundance of guidelines on how you can make your home a more peaceful, healthy space, here are ten great tips to get you started.
1. Invite nature and natural materials into your home. Humans have lived in nature for far, far longer than we've lived indoors. We're instinctively more comfortable around items that come from nature rather than things that are synthetic. Include items made from stone and wood, and add water features and healthy plants to your space. Views of trees, natural landscapes, and artwork of nature scenes will also bring the outdoors in and make your home feel nurturing and inspiring.
This article is taken from my March 2017 Newsletter To read the newsletter in its entirety, please click here. Please note that all material featured in this blog and in the newsletter is copyright protected. Thank you!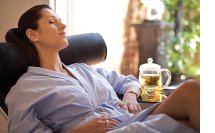 Create an Office Environment that Nurtures and Inspires
Do you work in an office? If so, chances are that you spend more of your waking hours there than any place else. Studies by behavioral psychologists and cellular biologists have proven that your surroundings greatly affect your body, mind, and spirit. It goes to follow then, that the more time you spend in your office, the more it will influence your overall health and happiness. Fortunately feng shui has a lot of easy, yet powerful ways for you to create an optimal office space. I'm sharing five of them with you here.
1. Sit so you can see the door
Your survival instincts relax when you feel that you have control over your surroundings. Placing your desk so that you have a clear view of the door will allow you to focus on the task at hand without being concerned about what is going on behind you. If your desk is situated so you can't see the door and it can't be moved, purchase a computer "rear view mirror". These are available online and at office supply stores. They attach to the computer monitor to allow you to see what is going on behind you without having to turn around.2. Add Plants to Your Space
Studies by environmental psychologists prove that when plants are added to a work environment productivity goes up and moods are elevated. Some plants even work to clean the air and mitigate electromagnetic fields. Make sure the plant stays healthy. "Lucky" Bamboo are easy to take care of (just add water) and are pretty hardy too, so if you don't have a green thumb, you might try adding one of those.
Two new free feng shui classes!
NUMEROLOGY FOR YOUR HOME AND OFFICE
AND
CHOOSING A NEW HOME WITH FENG SHUI
Go to for more information
This article is taken from my February 2017 Newsletter To read the newsletter in its entirety, please click here. Please note that all material on this page and in the newsletter is copyright protected.
YOUR PERSONAL KUA NUMBER AND BEST DIRECTIONS
Did you know that feng shui uses a formula that helps you to figure out which four compass directions are positive for you and which are negative? This ancient formula uses your birth date and your gender to determine something that is known in feng shui as your Kua Number. Each Kua Number has four compass directions that are considered positive and four that are negative. These are the best directions for your home to face (while you're standing inside looking out), for the top of your head to point while you're sleeping (as if you had an arrow sticking out of your head), and the direction you face while you're working (if you sit for a long period of time).
Many of you know that I am very practical when it comes to feng shui and I have to say that I have found the influence of my own Kua Number and those of my clients to be quite accurate. That's why I'm sharing this information with you now.
The first thing you'll need to do is to figure out your kua number. There is a formula that you can use to figure out the number mathematically, or you can use the handy Kua Number calculator on my web site and figure it out quickly and easily. Click Here to go to that page. Input your birth information and don't forget to click whether or not you are male or female as the calculator considers gender as an influence as well as birth date.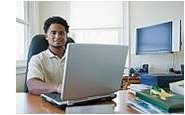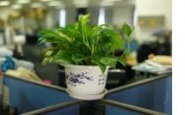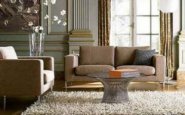 how to create facebook page for online shopping
what do you think about online shopping
how to get rid of fleas in the house fast
what time does mk shopping centre open
who can deliver shopping today
when was braehead shopping centre built
what temperature should a house be
google shopping how to add products
how to make a shopping cart for my website
what is a google shopping feed
what is responsible shopping
where is chatsworth house
how much does instagram shopping cost
what is a shopping arcade
how to reduce dust in house
what is the shopping cart trick
how to remove shopping security tag
how to cure shopping addiction
how do slugs get in your house
how to improve google shopping ads
what happened to google shopping
how far is trinity shopping centre from leeds train station
where to go shopping in england
how much time do people spend shopping
where is springfield shopping centre
how many shopping centres in australia
which of the following is not a benefit that you'd expect from shopping ads
how to carry heavy shopping bags
how to redeem nectar points on sainsburys online shopping
why women love shopping
what is agra famous for in shopping
how to turn water off to house
where is lakeside shopping center
how to build a paypal shopping cart
how to stay safe while online shopping
what is the best online shopping site in sri lanka
how to create a simple shopping cart in php
where is jervis shopping centre in dublin
how to create a shopping cart website in dreamweaver
what is studio online shopping
what is the best online shopping platform
Source: sandiegofengshuiblog.wordpress.com