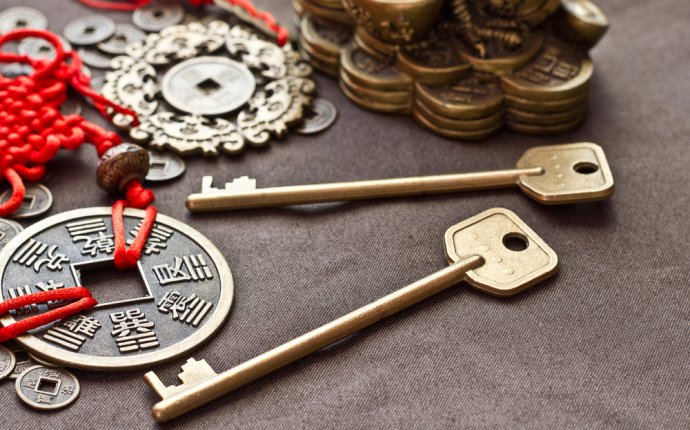 David Tong Feng Shui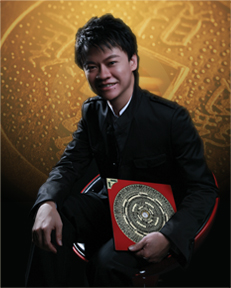 David Tong is the Founder and Principal Consultant of Chinese Metaphysics Global Consulting ( an award winning and leading Feng Shui consultancy firm in Singapore dedicated to providing world class Classical Feng Shui, Bazi and other Chinese Metaphysics consultancy services.
Being a market leader in the selection of wedding dates using authentic date selection techniques, this website ( is developed so that it serves as a platform whereby David can disseminate the correct information on Chinese wedding dates, customs and superstitions to wedding couples. We are the first in the industry to devote an entire website to focus exclusively on just wedding dates selection only.
At age 41, David was featured on in all major medias and magazines such as The Straits Times, The New Paper, 联合晚报, 新明日报, My Paper 我报, CNN International, AsiaOne news portal, Style Weddings Magazine etc. He is not only one of the youngest full-time professional Feng Shui master in Singapore, but also a competent and respected expert in the field of Chinese Metaphysics, receiving tons of rave reviews and testimonials from his clients and public forums. His no-nonsense, professional and yet humble approach enables him to mix with well with his clients while at the same time allowing them to place their trust in him.
In 2013, a couple of major milestones were reached. Firstly, David was the first and only Feng Shui consultancy firm to be nominated and conferred the Asia Excellence Award 2013. The Asia Excellence Award is a prestigious business accolade that serves to recognize the entrepreneurial elite in Singapore and the Asia region. It is to promote and honour our local self-determined entrepreneurs whom possess entrepreneurial spirits, operating sound and prudent management. It is given to companies in recognition of the quality products, commendable services rendered to the consumers and its contributions for the economic development of Singapore.
Secondly, on the very same year, David also also confered The Wedding Accolade 2013 Award (under the category of "Best Wedding Geomancer" ). This award is recognized as the highest honour and most prestigious accolade ever awarded to a merchant in the wedding industry and is only presented to the most outstanding wedding merchant that has demonstrated pinnacle of customer satisfaction and organisational service excellence. The winners have gone through an extensive selection process involving nominations made by their previous customers, mystery shoppers and surveys before they eventually emerge as winners.
In 2014, David was awarded the Singapore Outstanding Enterprise Award 2014 by Dr. Lily Neo, Member of Parliament for Tanjong Pagar GRC. This award is to honor the innovation and courage of entrepreneurs, and to showcase the best SMEs our country has to offer.
David represents a new generation of world class Feng Shui consultant, who preaches the practice of Classical Feng Shui, the only authentic form of Feng Shui with roots that can be traced back to Ancient China. He draws a clear line between Classical Feng Shui as opposed to the placement of Feng Shui ornaments, crystals, jades, cultural, beliefs, religion and superstitions. He emphasizes that whatever you know about Feng Shui must be logical and have a basis. Classical Feng Shui is an art and a science. It is not old wives' tales or hearsay. There is no "hocus pocus" in it.
David's approach in applying Feng Shui is "clean and sleek". Anyone walking into your property will never find out that it had been Feng Shui-ed before. Authentic Classical Feng Shui focuses on harnessing the positive Qi from the environment as well as inside the property to support the wealth, health and relationship aspects of the occupants. There is no selling of any form of Feng Shui ornaments, crystals, jades or other products in any of our consultancy services. We recognize that this is the No.1 fear most laymen have when it comes to engaging a Feng Shui master; hence we want to put your heart at ease before you engage us. Authentic Feng Shui practice does not require you to buy anything. The focus is on the location and direction of the property as well as placement of key furniture inside the property that will have significant impact on the occupants."
Our strength lies in the accuracy of audits and analysis using Authentic Feng Shui techniques, as well as unrivalled after sales service. Every customer is important to us. No matter what your age is, we treat you with equal respect. Ultimately, we want you to be 100% satisfied with our services and look forward to a long term relationship with you. The end of a consultation is just the beginning of a long term relationship between us.
To date, David had done extensive Feng Shui audits for all types of properties, including HDB flats, executive apartments, condominiums, landed properties, offices, retail shops, banks, shop houses, restaurants, factories and MNCs. He has a wide range of clients from different age groups, nationality and careers, including students, young couples, executives, professionals, expatriates, businessman and CEOs. His client list includes those from USA, Britain, Canada, Malaysia, China, Indonesia, Japan, Thailand and Vietnam. The amazing list of testimonials given by his satisfied clients and his overwhelming popularity in public forums speaks well of his professional services.
David is also widely known by his clients as the "Guru" in Wedding Dates selection, where he has advised and helped thousands of couples in their selection of wedding dates. One of David's special highlights, which is also his signature service, is his 'ETERNITY' Feng Shui Wedding Package that covers the analysis of a couple's compatibility, selecting an auspicious wedding date, choosing a good Feng Shui home and the correct placement of bed for the newly weds. He is the first and the only Feng Shui consultant in Singapore to introduce such a package, which is very popular among his younger clients.
David is also the first and only Feng Shui consultant in the world to interweave magic and conjuring arts into his live Feng Shui Seminars/Talks. Being a magician with over 16 years of experience, he combines both his passion together, resulting in a highly entertaining and informative Feng Shui seminar/talk, the only one of its kind in the world. All these, coupled with professionally created interactive visual aids, make his live seminars/talks unique and highly sought after.
Source: chineseweddingdates.com