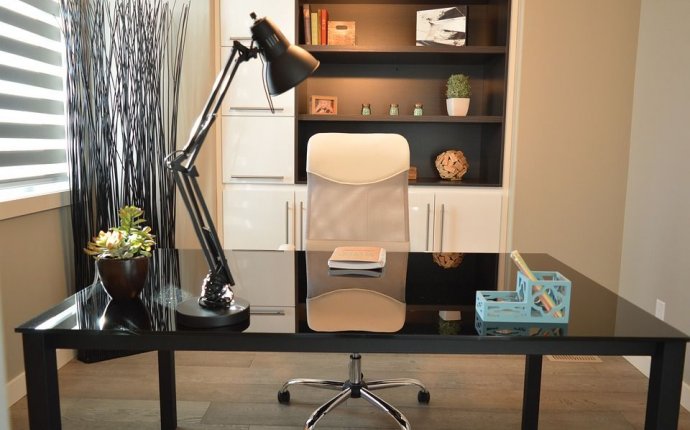 Best Color for office Feng Shui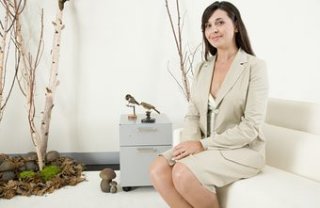 Painting your office using feng shui principles can stimulate employees.
Image Source/Photodisc/Getty Images
Any office environment can become hectic or stressful at times, making it important to find ways to make the space as calming as possible. One of the more subtle, yet effective ways to accomplish this is by painting the walls based on the principles of feng shui. The practice of feng shui revolves around the arrangement of your immediate environment in a manner that allows good chi (positive energy) to flow smoothly throughout the room, thereby nourishing its occupants. By creating a color scheme based on these principles utilizing the five Chinese elements of wood, fire, earth, metal and water, you can help to create a calming environment in your office or energize your employees.
Green
The color green falls under the wood element and symbolizes growth, energy, healing and new beginnings. The nourishing vibrations that green produces promote balance throughout the body and a calming connection to nature. This is why green is a color commonly used in hospitals and doctor's offices. If the people in your office are under a lot of stress or have a heavy workload, this can be a great color to help them keep a level head.
Lavender
All shades of purple represent the fire element and at its most intense, its high vibrations create intense feelings of nobility, power and mystery. However, when the color is muted to lavender, it instead promotes an aura of calm as well as determination, clarity and imagination or creativity. This makes lavender an ideal color for media, technology or marketing firms. If the employees in your office are often tasked with developing new ideas, completing large projects, or doing any right-brain thinking, lavender can be a perfect color to help them maintain their composure, prioritize tasks, and have the focus to complete them in a timely manner.
Earth Tones
Any tones representing the earth element such as terra cotta, brown, tan, gold or even pale yellow can help to ground the office space and provide stabilization. Earth tones help to create a welcoming atmosphere and promote good and lasting relationships. If your office has a team of sales or marketing professionals who engage customers regularly and have quotas to meet, earth tones are ideal.
Blue
Blue is the prime color of the water element, and its low, smooth vibrations always provide feelings of comfort and safety. Lighter blues encourage healing, growth and harmony while darker richer blues promote the deepest levels of solace, calm and serenity. To invoke all of these benefits, paint one wall dark blue and the rest light blue. Because of its calming nature, blue is an ideal color for deadline-oriented office spaces such as press rooms or payroll companies.
White
The color white is considered to be among the list of supreme colors from the ancient yogi tradition and is of the metal element. White vibrates with high intensity and represents purity, new possibilities, focus and cleanliness. Making an office entirely white is often too intense, causing occupants to become unsettled, hyper-focused and stressed. This is why it is best to use it as an accent color. For example, if you were to paint your walls terra cotta or light blue you could paint the doors and trim white to add just enough purity and crispness to the existing color scheme to simply enhance the other attributes of the primary color scheme. This makes white an ideal accent color for any type of office environment.
Source: smallbusiness.chron.com